SCOTT THREE
It turns out that pinning all our hopes on Scotland wasn't such a bad idea after all. On Wednesday night at Hampden, Steve Clarke's men took to the Ukraine with the kind of speed and velocity not seen since Klopp's heyday at Liverpool, a side the kids might want to ask your parents about. Older readers may also remember when Jim Baxter kicked the ball with seven heavy punts on the Wembley touchline in 1967, which The Fiver reckons was the last time Scotland played with such conviction, capped with arrogance, against a very good team. Penny from the thoughts of absent captain Andrew Robertson, who is now only the fourth best back in the country, behind Kieran Tierney, Aaron Hickey and Nathan Patterson. Oh Andy, it was good while it lasted.
A great night for the Scots, then, although scholars of the game will point out that 41 seconds after Baxter's iconic game of keepy-uppy, the supposed humiliated world champions England went straight up the other end and scored. The man who put the ball in the net was Jack Charlton, biting around at the time on one working leg. All of this shows that Scotland, over the years, have struggled a bit with consistency. That should focus minds for the visit of the Republic of Ireland on Saturday and next week's return game against Ukraine, which will be played on neutral Polish soil. Two draws are enough to top Group B1 and a guaranteed place in the Euro 2024 play-offs. Clarke's side just need to keep a level head. This is not really beyond them.
"We have one to give him [O'Ireland] too!" Lyndon Dykes, who was on a high after scoring twice. "We wanted to prove everyone wrong. This will give us massive confidence!" It was such a moving speech that it made the Flower of Scotland sound like a 1960s STV jingle by comparison, although its pantomime bellicosity might have doubled as a serviceable pre-match team speech for Stephen Kenny on Saturday. Did Dykes turn off the opposition and face fate with his big speech? Or will the Scots get a refund for their 3-0 drubbing in Dublin just three months ago? This superb performance will have given his fans plenty of renewed hope, even though they were equally fatal to the historical spirit. They are quite good; they are also Scottish. Everyone knows how this works by now.
STATEMENT OF THE DAY
"I would like to thank the club for giving me the opportunity – I am honored to accept this role" – about Mark Noble Gets West Ham more than any player in the history of football Gets club, they have created a new gig as sports director for himself.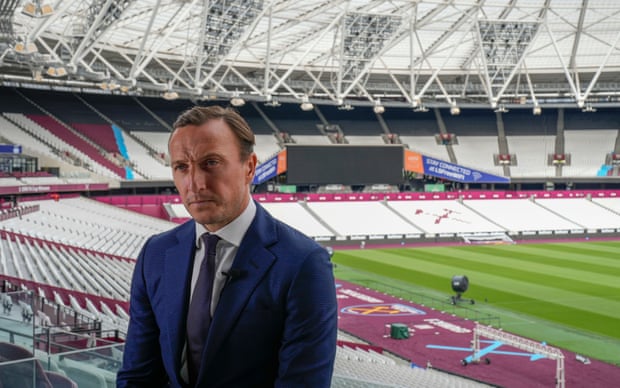 COMMERCIAL MARKET OF THE DAY
When you think of Everton, your mind immediately goes to thoughts of Thomas Gravesen, Lee Carsley and Andy Johnson. So it only makes sense that they would be teaming up with a Turkish outfit and "top industry professionals", Vera Clinic as their first Official Hair Transplant Partner. A man in the eye for those who suit up at Old Trafford and then some. "He'll be seen around Goodison Park on matchday", the club confirms, allowing fans to consider whether a new tie will boost their confidence as they watch their latest journeyman on the pitch. . "We are proud to be the Official Hair Transplant Partner of a well-established and strong team like Everton," board member Kazim Sipahi said candidly. "The reason behind our success in the hair transplant sector in Turkey is that teamwork is very important. Likewise, any success in football must come from teamwork." With that kind of synergy, what can go wrong?
FIVE LETTERS
"I agree with The Fiver's assertion that the Nations League does not seem to suit the UK's home nation mentality (Fiver yesterday). Perhaps Uefa could create a 'closed' Nations League group made up entirely of UK nationals with no promotion or relegation allowed. This would reduce the need for foreign teams to come here or for spirited Brits to travel abroad for their morale boosts. I have tried in vain to find fault with this proposal, other than the fact that the fans would not be bothered to watch such a risible contest drawn out. But that has not been taken into account in the past" – Colin Reed.
"Last night I got lost in the great wormhole that is the internet and started looking into the history of football kits. It seems that 'shorts' were originally called 'knickers' and in 1879, Darwen, a team of cotton mill workers, met Old Etonians in the semi-final of the FA Cup. Darwen was ridiculed for wearing trousers that were cut off at the knees held up by braces, instead of wearing knickers. Fortunately, we live in more enlightened times now (143 years later) and many of the Eton elites would not think of looking down on the common people …" – Noble Francis.
"The United States of America has gone wild with Five Towers! United States of America!! United States of America!!! use the word 'soccer' instead of 'football'. I recently came across a Corinthian Casuals program from January 1984 (as it turned out, a certain Alan Pardew was wearing the No 6 shirt for Casuals, and future England cap Andy Gray the No 10), which notes that members of the Casuals proud of the old. Corinthian is credited with coining the word: 'One morning at his college in Oxford a friend invited old Corinthian C Wreford-Brown to "a game of rugger after brekker". "No thank you," Wreford-Brown said. "I prefer soccer."' I would say that this is a much more unknown export across the Atlantic than it inspires the founding of the Corinthians of the famous São Paulo club" – Stuart Webber.
Send your letters to [email protected] And you can always tweet The Fiver via @guardian_sport. The winner of our letter today, who also receives a copy of Jonathan Wilson's Two Brothers, also available here, is … Stuart Webber.
NEWS, YEAST AND BOBS
The Home Office data, which appears to confirm concerns about an increase in disorder at matches across England and Wales, shows that 2,198 arrests were made in the 2021-22 season, 59% higher than in the 2018-19 season, the year last total before that. the pandemic.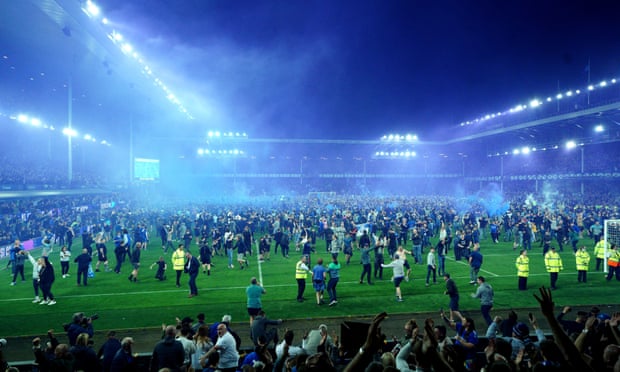 Kilmarnock have launched an inquiry following video footage showing striker Kyle Lafferty using sectarian language while on duty in Northern Ireland.
Derby County have recalled Rotherham boss Paul Warne back to League One after Liam Rosenior was sacked as interim manager.
Riding low in League Two, Crawley Town's reigning crypto bros think their next step is to sign a talent deal with YouTube collective The Sidemen. Uh-oh. "It's no secret that we want to be 'The Internet Team,'" said co-chairman Preston Johnson. "And while we're usually referring to growing a global community of online fans, why can't we also refer to players we scout and recruit to join?"
STILL ABOUT MORE?
After the near-disaster in Paris, concerns are being raised about the state of Uefa, as fears emerge of degraded competence and nepotism under President Aleksander Ceferin. David Conn of Proper Journalism has much more.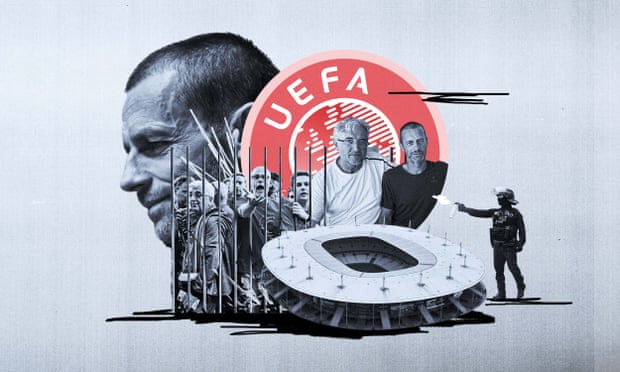 Migrant workers in Qatar have been left in debt after being ordered home before the start of the Human Rights World Cup. Pete Pattison reports.
Formations are out, individual roles are in, writes Karen Carney.
Jack Grealish had a talk with a few journalists, including Jacob Steinberg, who was only a young lad of 27 years old.
Ewan Murray on Scotland.
And if it's your thing… you can follow Big Website on Big Social FaceSpace. And INSTACHAT, TOO!