men 1993, 23-year-old Australian Pauline Menczer was the best in the world at her sport: the newly crowned world surfing champion. But that year there was no prize money for the women's title (Menczer's best guess for the men's No. 1 bonus is $30,000). To add insult to injury, the trophy she was presented with arrived on the podium in Honolulu; the metal cup was not properly fixed to the wooden base. "For years, I thought they wouldn't push it hard," Menczer says on a video call from her home in Byron Bay.
One day she took the trophy down from the shelf to fix it. "I thought it just needed tightening." But it was broken. "I couldn't believe they gave me a trophy like that!" says Menczer. No cash. Broken trophy. This sums up surfing's attitudes towards women over the years – as revealed in a new documentary, Girls Can't Surf. It tells the story of female surfers fighting to be taken seriously in their sport in the 80s and 90s; of rampant institutional sexism, and misogynistic men on the professional circuit ("They just need to look like women. Look feminine, attractive and well dressed.")
The director is filmmaker and surfer Christopher Nelius, who made several films about male stars of the era. "So much has been written about male surfing, so mythological," he says. "Surfing gives its athletes a mythology in a way that no other sport does. But 99% of the time it's men." When he started researching women's surfing in the 80s and 90s, he hit a brick wall. "There was no book, there was no film. There was nothing." So he picked up the phone with a few of the female surfers. "They seemed" – he pulls a stunned face – "'What? You want to tell our story?'"
And what stories. If anyone deserved a jumbo winner's check in 1993 it was Menczer who overcame tragedy and chronic illness to become world No.1. Growing up, her family was poor. When she was five years old, her taxi driver father was killed in his cab. Her mother raised four children. "I don't think we lost. My mom made sure we had fun. We basically lived on the beach." In the evening Menczer and her brothers would comb the sands of Bondi picking up towels and clothes left behind by sunbathers; anything they could flog at garage sales.
She learned to surf on a half board. "My brother had a softboard that broke. So I started a broken program." Girls were rare in the water in the 80s, and some male surfers could be aggressive: they would pull Menczer's leg rope so she couldn't catch waves. From time to time, she was beaten and pushed off her table. "Looking back, it seems crazy, but it was normal back then. I was surrounded by ten handsome boys. Many of the others were arrogant pigs."
Since the age of 14, Menczer has lived with rheumatoid arthritis. In 1993 she was in trouble. "I was in a bad way," she says matter-of-factly. In a film from the trip, you can see him gently walking down to the water's edge; every step painful. "But as soon as the hooter went, I would surf like there was nothing wrong with me. My desire to win was incredible." A surfing journalist interviewed in the film is teary-eyed, saying: "Pauline was a hard-working fighter." Outside on the beach, friends sometimes pushed her on a shopping trolley so she wouldn't have to walk.
All the female athletes in the film tell compelling and bloody stories. Four-time world surfing champion Lisa Anderson left home at 16. Just weeks after giving birth, she was back on her board, missing just two events. Pam Burridge, 1990 world champion, talks about the pressure of being young to have cameras shoved in her face and constantly being told to lose weight; she developed anorexia. Her sponsor Jodie Cooper broke up after she was out. Menczer is also gay, but hid it throughout her career.
Did she keep her sexuality a secret in part because of the toxic surf culture? "Exactly. It was a boys' club. People would say to me about Jodie: 'What a waste.' I heard naughty comments all the time." A man attacked a female surfer she knew for walking down the street while holding hands with his girlfriend. "She got kicked in the lung. She almost died. I decided it was safer not to come out." When his then girlfriend came on tour, they would pretend to be her coach.
Menczer had to earn a red penny throughout her career. She never had a big sponsor – even after winning the world title. "Looks were definitely part of it. They were going for that blonde look." With her freckled face and brown bob, her face did not fit. So she relied on the hustle she learned as a child to make money – buying Levi's sweaters in the US for $25 a pair and selling them in France for $150. On tour, she slept in a tent in friends' back gardens. "If Coke was sponsoring, I would fill my bag with Coke and give it to whoever I was waiting with to say thank you."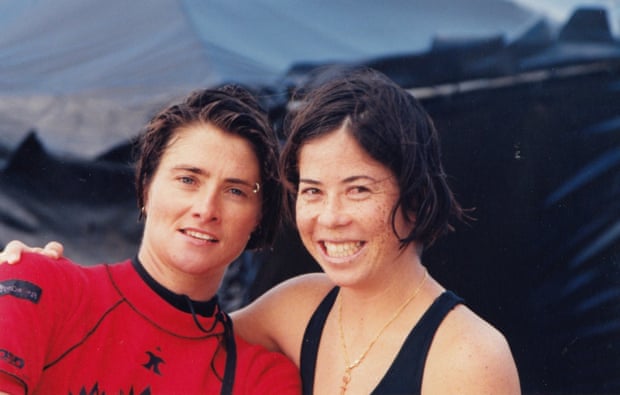 The surfing center didn't try to hide what it thought about women. He treated them as second class athletes. The women's accommodation was often so poor that they slept zipped up in their surf bags at the competition HQ. In 1989, the organizers of California's premier event decided to eliminate the women's competition so that there would be more prize money for the men. (Of course, they kept the bikini contest.) A campaign by the female surfers resulted in a hasty U-turn.
Another trick on the professional circuit was to send the women out when the surfing was bad, keeping the best waves for the men. Menczer still boils at the injustice. "It wasn't over. Seriously. I can't tell you how many times that has happened," she says with regret. "If the boys were surfing in the conditions we were surfing in they wouldn't be shining either."
The female surfers finally made it in 1999, at a competition in South Africa. Ordered to surf in the flat ocean, they sat down on the beach and refused to paddle out. Menczer had been trying to get support for a strike for months, but, still, she was nervous about receiving fines: "I was living dollar to dollar."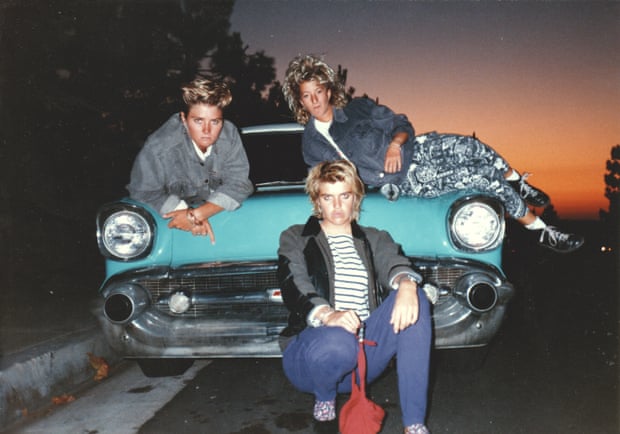 Nelius mentions this as the turning point. "They refuse to participate, to be told what to do. Being the squeaky wheel, which is the terrible position that women are often put in, has fought tooth and nail. The change in surfing is so incredible, it's been hard to beat over the years."
Still, there was no silver bullet moment, says Nelius. Equal pay in surfing only came after a photo went viral in 2018 showing male and female junior competition winners on checks holding a podium. The girl was half the size of the boy, which sparked a Twitter storm. "Did the girl surf another ocean that was easier?" It took social media shaming for the World Series of Surfing to close the gender gap.
Menczer was working as a school bus driver when she was interviewed for the film. Since her release in Australia last year, people have been coming up, angry for her: how can a world champion work as a bus driver? They are missing the point, she says. "What's wrong with being a bus driver? I enjoyed being a bus driver, setting a positive example for the children. People think jobs define people. They don't. I have never been very money driven. I'm happier about driving."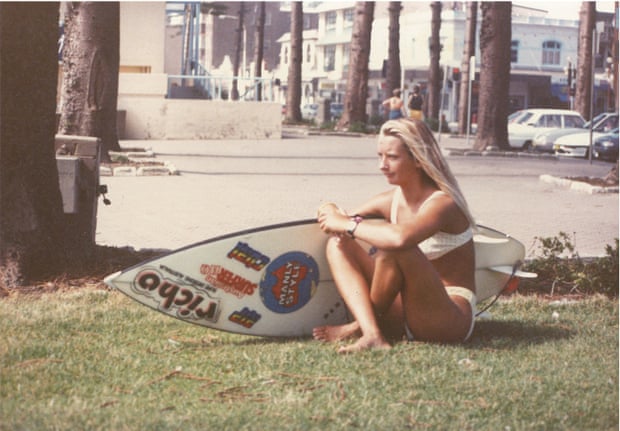 She had to give up driving the bus after being diagnosed with a rare and painful autoimmune disease that affects her skin. Now, she works part-time as a carer.
The documentary brought Menczer a happy ending to her career. Forgotten by the surfing world, she has been reclaimed as a pioneer. A huge mural of her has been painted on the boardwalk at Bondi beach. "I was treated like the Queen when I went to Bondi." Fans started a GoFundMe campaign to raise the $25,000 she should have won back in 1993 (it made more than $60,000; she donated everything over the goal to charity).
Now, there is a new campaign for a statue in Bondi, Pauline in Bronze. She even had a surfboard named The Equaliser in her honour. "It's been life-changing," she says, beaming. "Now I am getting sponsored. Now I am getting recognition. It's so awesome. I feel like I've won the world title again."